Welcome to Nexus Foundations, our introductory course on the smart buildings industry. If we haven't met before, I write the Nexus newsletter and host the Nexus podcast.
I created this course to share everything I wish someone would have told me in my first 10 years in the smart buildings industry. I'll show you how to avoid common pitfalls and roadblocks that got in my way and continue to plague projects across the world.
"James has the background and a great perspective on the industry. He has developed a very comprehensive approach to how smart building professionals can tailor solutions, anticipate problems, and manage a smooth implementation."
—Aaron Michels, Foundations course alumnus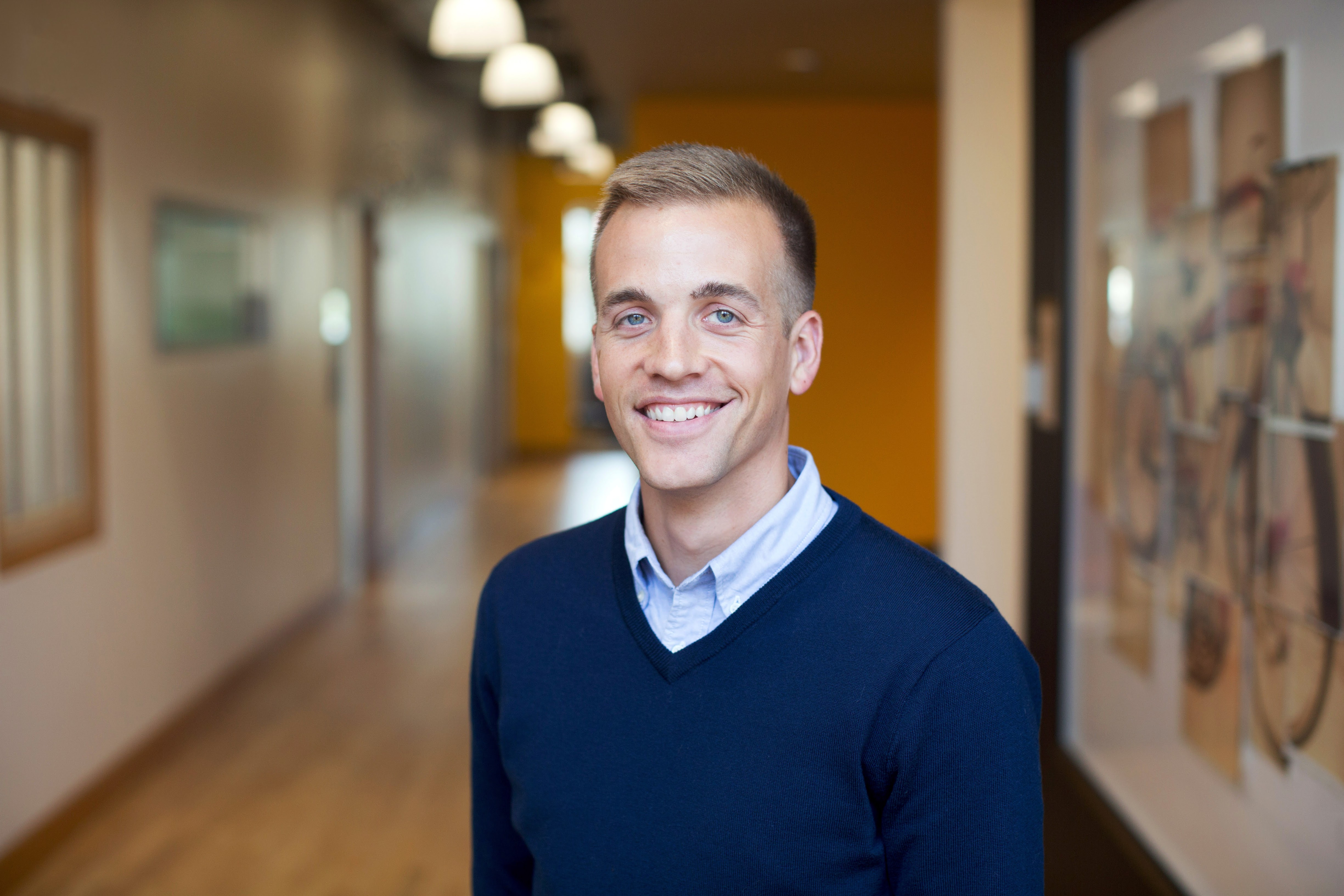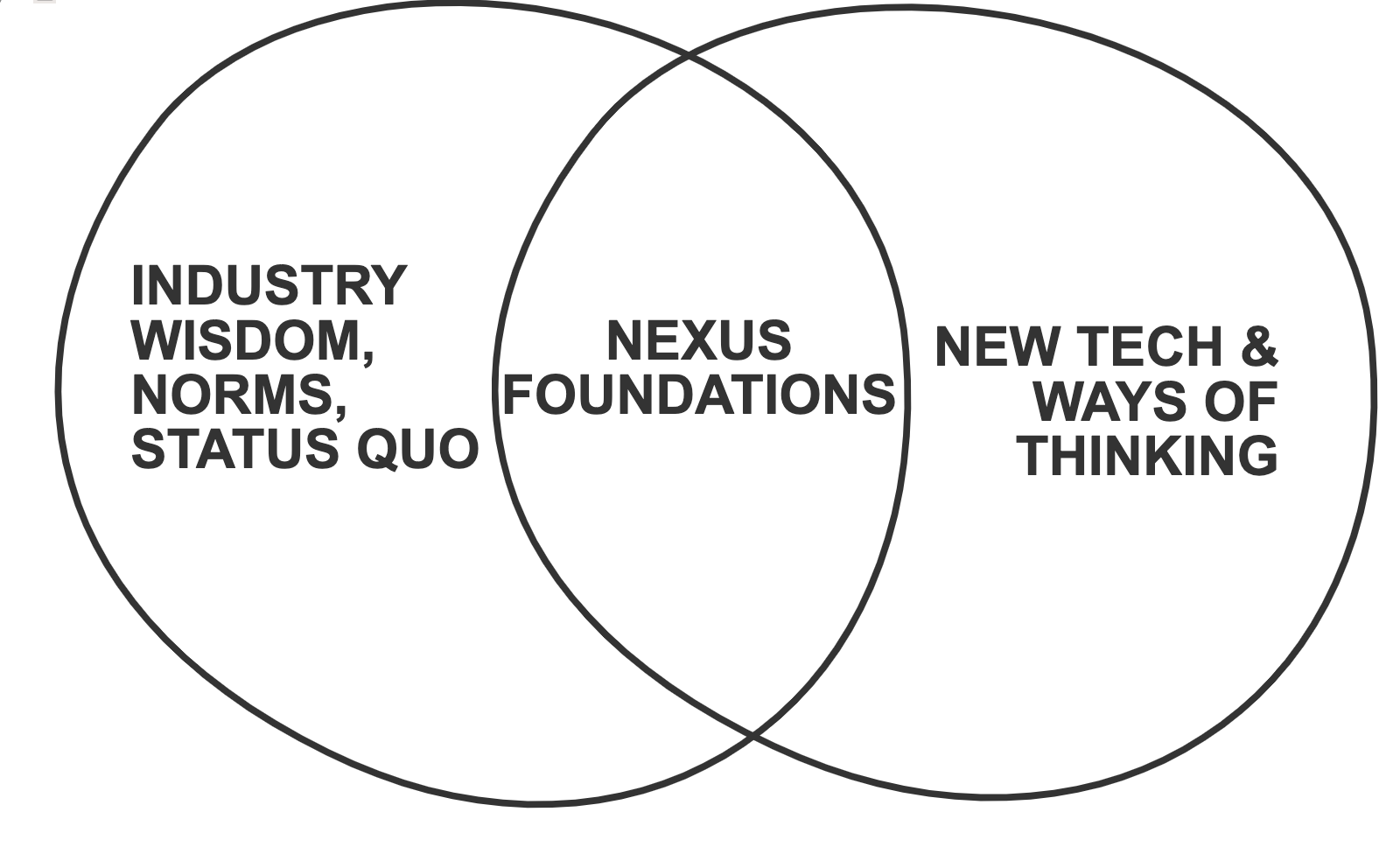 Who's this course for?
This course is designed for:
Those who are new to the buildings industry and want to understand the history, norms, and status quo
Those who are new to smart building technology and want to understand how it's changing the industry
"I truly believe that this course is the most important one to take before you get specific or technical with what you focus on. Whether you are new or have been working in this industry for decades, this is the new and evolving "back to basics" and our "experienced" industry professionals better get on board!"
—Chad Ruch, Foundations course alumnus
YOU'RE IN GOOD COMPANY
With alumni from these amazing companies and students from many more, you'll join a world class network of industry change-makers.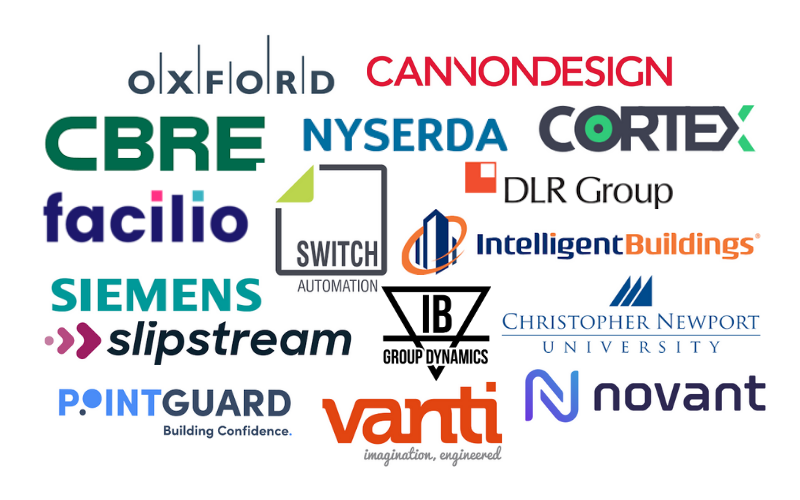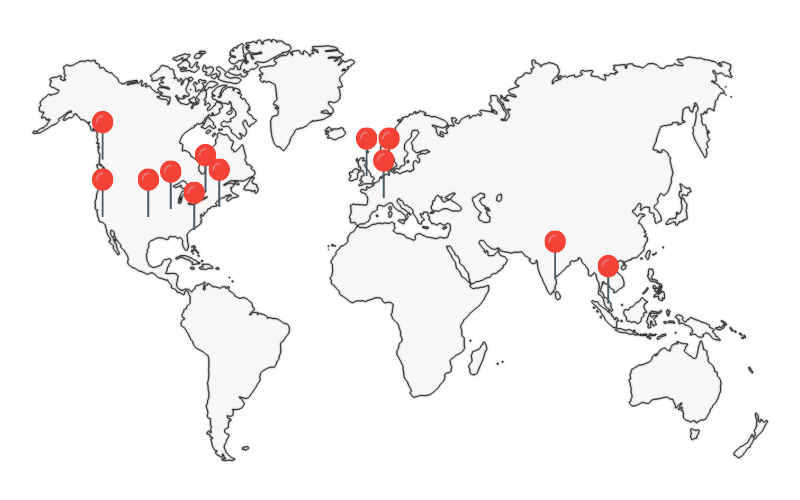 With alumni from 7 countries and students from all over the world, you'll get a truly global perspective
COURSE GOALS
After the course, you will be:
🙌 CONNECTED to a community of like-minded change-makers
📍 ORIENTED to our industry's context, where technology fits, how it's changing, and your unique role
✔️ CAPABLE of interviewing key stakeholders, assessing a building on how smart it is, creating a roadmap, evaluating new technology, and keeping up with new technology trends.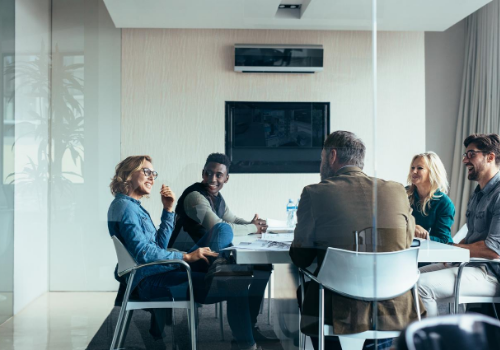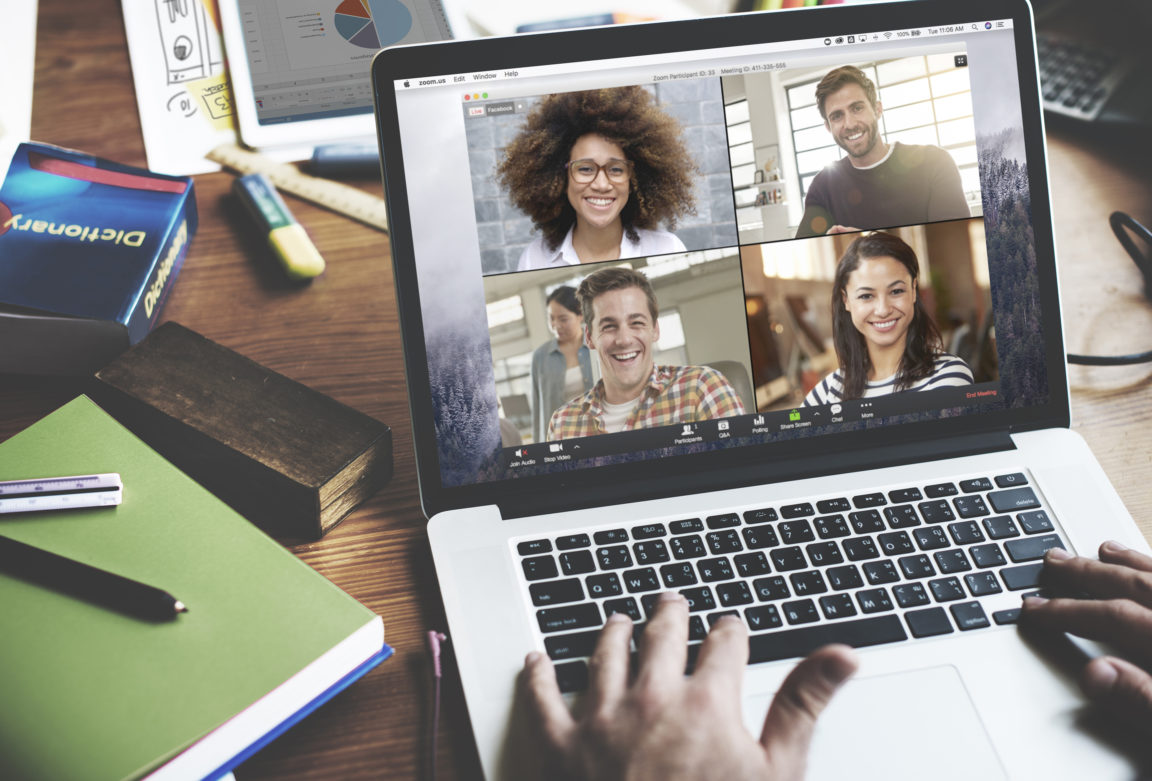 COURSE FORMAT
LENGTH: 6 weeks (starting in summer/fall 2021)
COMMITMENT: 4-8 hours/week
ACTIVITIES:
Self-paced content

(1-2 hours per week)

Interactive video workshops on Zoom

(1.5 hours per week)

Team projects

(0.5-2.5 hours per week)

Optional office hours

(1 hour per week)
COURSE OUTLINE
Week 1—Stakeholders
Why we need smart buildings, how to define smartness in terms of the key stakeholders, and introduction to Smart Building Strategy.
"Week 1 was eye-opening for me because it gave me a better understanding of the importance of developing stakeholder-centric strategies."
—Cohort 1 student
Week 2—Ideation
Understanding the people involved in a smart building, their workflows, and mapping use cases to them. Creating the vision part of the strategy. 
"I enjoyed the first 3 weeks the most. I really like the framework for thinking about the technical aspects of building systems and how they overlap and interlink."
—Cohort 1 student
Week 3—Assessments
Obstacles to smart buildings in the facilities and construction industries, framework for assessing a portfolio for smartness, overview of building system technologies.
"I knew buildings are dumb, but to walk through the different "dumb building factors" was very informative."
—Cohort 1 student
Week 4—Research
Overview of the smart buildings tech market, using the Nexus Evaluation Framework to evaluate new tech, mapping use cases to capabilities, snapshot of cutting edge technologies, and how to stay up to date with the rapid pace of change. 
"This framework is incredible for understanding the difference between technologies."
—Claire Quinn, Cohort 1 alum, Business Development at Cortex Building Intelligence
"I really liked the process of evaluating technologies, the methodology is extremely simple and easy to use."
—Cohort 1 student
Week 5—The Business Case
Tangible and intangible value propositions and how they impact stakeholders, technology procurement, financial models, finalizing the smart building strategy.  
"After week 5, I was able to put together the ROI -- and not just in $ -- but in a value meaningful to the decision maker."
—Cohort 1 student
"I really enjoyed week 5 because it tied all the loose ends and packaged the course material into processes/tools that I can actually put into action. With this I can start standardizing/track the progress of our Smart Building program going forward!"
—Sean Amyot, Cohort 1 alum, Oxford Properties
Week 6—Building your unique Foundation
This *New to Cohort 2* module and workbook will help you create your unique action plan for making an impact in our amazing industry.
FAQs
Who's this for?
Foundations is for professionals who want a vendor-agnostic method to level up their understanding of and career in smart buildings.
It's also for people who would rather not figure it out on their own, and are looking for guidance and others to do it with.
Finally, this is for people serious about making change in the built environment.
Who's this NOT for?
This is not for someone expecting us to go deep into a single building system or one type of technology. That said, we will dive deep into practical and real world examples.
This is not for someone who's not willing to invest in their career
This is not for someone that's only looking for letters behind their name or a fancy certificate
This is not for people looking for a magic bullet. Like anything worth achieving, making a real impact requires hard work. Making the payment for this program is only the first step on an exciting journey.
This is probably not for someone who wants to learn about smart homes or buildings under 25,000 square feet
Where is the value I am getting from the program?
If you join the program, you'll soon meet Maureen the Mentor and Charlie the Champion. This program is modeled after the experience an ambitious newbie to the industry (Charlie) would have if an experienced veteran (Maureen) took him under her wing.
And since most of us don't have access to someone like Maureen, the course goes one step further: it provides the tools to mimic Maureen's guidance long after the program ends.
The first five weeks are centered around how to build and then implement a Smart Building Strategy. Each week also has little goodies sprinkled in:
Industry history
Case studies
Cutting edge technology
Practical examples
Then, the finale, Week 6, is all about building your personal master plan. How will you use what you've learned to make your mark?
What does that look like in practice? The program has four main components:
Educational Content—Each week, we'll release video lectures that you can watch on your own time
Community Chatroom—Your fellow students (and your instructors) are always available 24/7 in the chatroom for connecting, asking questions, and getting feedback
Weekly Zoom Workshops—We'll meet live once per week throughout the program so you can ask questions, hear from subject matter experts on that week's material, and reinforce the lectures
Team Projects—You'll have the amazing opportunity to join a team to progress through the program with
The result? You'll have new relationships and you'll transform your skills. Here are the very specific skills you'll learn along the way:
I can identify key stakeholders and conduct interviews to understand them.
I can assess a building/portfolio for how well existing technology meets key stakeholders' needs and determine opportunities and obstacles.
I can lead an exercise that determines specific use cases for new technology and articulate a clear smart building vision.
I can evaluate new technology and map capabilities to use cases.
I can put together the business case for the smart building journey.
I have an evolving plan for making my mark on the industry
Along the way, you'll learn to use the handy tools we provide in the course to help at each of these steps:
The Stakeholder Interview Framework
Persona and Use Case Templates
The DIY Scorecard
The Nexus Evaluation Framework
The Non-fluffy ROI Checklist
The Smart Building Career Planner
The Case Study (that ties it all together)
What are my other options for learning this?
There are plenty of other programs, books, and resources out there. Email me at [email protected] and I'll even send you some to check out.
However, we believe that if your goal is to level up and shortcut that learning curve, Foundations is the #1 choice in the industry.
What will I do inside the program?
You'll watch the training videos.
You'll show up to Q&A calls, you'll ask questions. You'll take action on your team projects, using the excellent templates and examples we provide you.
You'll get to know the other rock star changemakers in our private group.
You'll share your wins and cheer on your peers.
Do I need to recruit building owner/management support to be able to participate in the program?
No, you do not. This is one of the big upgrades we've made to the course for Cohort 2. We now have a case study that you can use to do the assignments each week. That said, the assignments are structured so that they can and should be applied to the real world, so you have that option too.
Will you be running another cohort in 2021?
Yes, there will be a Cohort 3 later on in the year, meaning this isn't your only chance to enroll. However, assuming we continue to improve the transformation we provide our students, we can't guarantee that the price won't increase significantly for future cohorts.
Will I pay back my investment?
Great question. In week five of the program, students learn how to create the business case for smart building technology. At the core is the return on investment (ROI), which needs to be rock solid.
You should absolutely do the math on Nexus Foundations too. Calculate the ROI just as diligently as you would expect a building owner to do when evaluating cutting edge tech.
Here's some food for thought for that calculation. What if just one idea, tactic, strategy, relationship, template, or tool led to just one of these results:
Your salary goes up
Your company wins more projects
You can charge higher rates
You waste less time
Your projects have fewer change orders
You're more educated on how to buy technology from your vendors
You build a better network that you can lean on next time you get stuck
You build a better career plan


What if I want my money back?
If the topic of a refund is top of mind, please don't enroll. This is for people who know they want this. That said, we know this is a major financial investment. And we will do everything in our power to make sure you feel supported, and that you succeed. Customer satisfaction is our #1 goal, and we want this decision to be 100% risk-free, so you can focus on learning. If you decide the course didn't deliver on its promise for any reason, just let us know and as long as you've made an effort we'll refund your full payment.
Get reimbursed by your employer
Need help getting reimbursed by your employer? Most large organizations, and many smaller ones, will reimburse tuition for professional development. You can request funding with our handy proposal template.
"I was concerned that my company wouldn't pay, but it was actually an easy ask. I found it was well worth the investment and know my company agrees."
—Cohort 1 student
"Nexus Labs offers a great way for new hires in the building tech space to get up to speed on the trends and terminology as well as the challenges facing our sector. We recently enrolled a new biz dev hire in the program and it really helped them as well as saved our team hours for training time. They were in good hands with James and learned from the other students as well. Well worth it!"
—Shannon Smith, CEO of PointGuard
Other questions?
Email us at [email protected]